Re: Pre Janet flight ops
---
[ Post a Reply ] [ Discussion Forum Index ] [ FAQ ]
---
Message posted by Desert Watchdog on November 04, 2019 at 15:43:36 PST: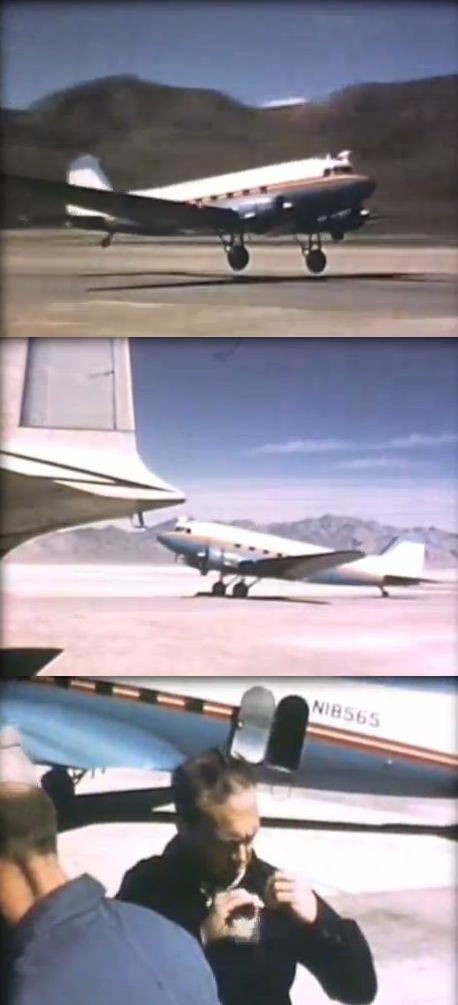 There was also a Lockheed Owned C-53 (N18565) that transported to the Ranch. You can see it in the CIA U-2 video. Funny enough, with red stripes. I have included some screen grabs.
It has a unique history, c/n 4911 42-6459 C-53, flew for TWA '45-'48 (which I imagine it's red stripes came from, and similar to how the 73's got their stripes from Western.) then purchased by Lockheed in Dec. of '48, then in 1960, it was converted to an F-104 radar testbed, then flown as an F-104 trainer.

Attached link:
Full history here. Includes photos of it as an F-104 trainer.
---
In Reply to: Re: Pre Janet flight ops posted by ALAN J on November 04, 2019 at 9:35:10 PST:
Replies:

---
---
[ Discussion Forum Index ] [ FAQ ]