Nevada Aerospace Hall of Fame Class of 2019
---
[ Post a Reply ] [ Discussion Forum Index ] [ FAQ ]
---
Message posted by Joerg (Webmaster) on January 28, 2019 at 13:20:09 PST: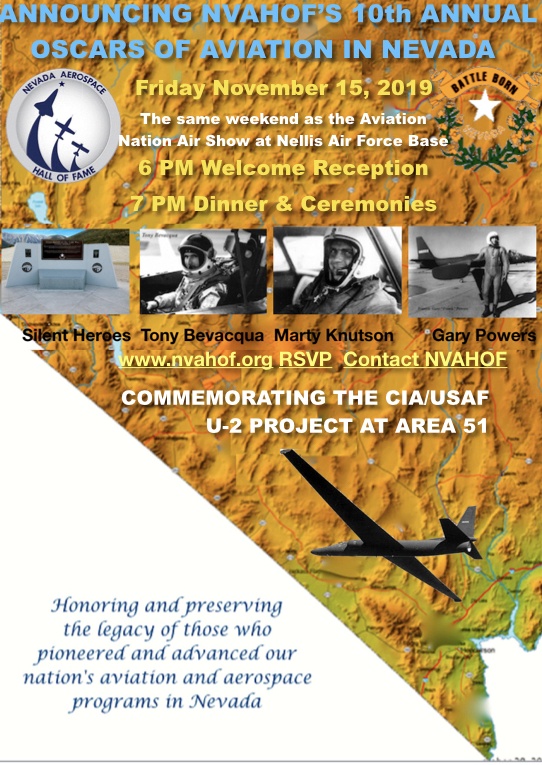 The Nevada Aerospace Hall of Fame has just announced its class of 2019. The enshrinement dinner event will be on November 15, 2019, the same weekend as the Nellis Air Show. See the attached flyer and link for more information. From NVAHOF Director T.D. Barnes:
"The Nevada Aerospace Hall of Fame is pleased to announce the Class of 2019. Celebrate with us as we honor those who greatly served and contributed to the U-2 Aquatone and Idealist programs. This high altitude reconnaissance aircraft was tested right in the desert of our great Silver State. The U-2 – an integral part our national security."
Attached link:
Nevada Aerospace Hall of Fame
---
Replies:

---
---
[ Discussion Forum Index ] [ FAQ ]